Virtual Murder Mystery Weekend: Murder on the Nile
Win a Free Digital Ticket for Murder on the Nile Mystery Weekend
Don't miss our Tutmania talk and other fun events online from January 29-30, 2022.
On January 29, Laura has been asked to present her talk: "Tutmania and the exciting Tomb of Tutankhamun discovery", as part of a Virtual Egypt Murder on the Nile Mystery weekend January 29-30.
It's an exciting two-day online event put on by the British murder mystery company Red Herring Games. You can take part from ANYWHERE in the world with a digital ticket.
Thank you for participating in the contest!
The contest is over. Big congratulations to our free ticket winners Jayne D., Nigel B., Anne T., Helen M., and Farida M. We will continue to run more contests, so stay tuned!
Not a winner but want to attend as a friend of Ancient Egypt Alive?
Simply enter this special Ancient Egypt Alive discount code AncientEgyptAlive to get 50% off your ticket (GBP£15 instead of £30).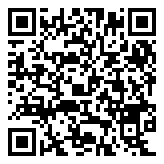 Monthly list