Bring Ancient Egypt into your Classroom this year!
2017/18 TDSB Approved Educational Partner
Elementary teachers: inspire & enrich your students this year with Egyptologist-led workshops on everything from mummies to magic. Choose from many diverse topics, perfect to complement your curriculum: history, social studies, languages, arts & drama – and leave your kids engaged and amazed

!
Learn about pharaohs, pyramids, mummies…
…and all great things ancient Egyptian.
Write like an Egyptian: Learn the basics of Hieroglyphs- the history & how to write the alphabet. Each student will complete the session by writing his/her name in a cartouche.
Mummy Mania: An eerie and intriguing look at Egyptian mummies: The history, the methods and the meaning with lively mummification demonstration and cool objects.
The Egyptian Pyramid: Learn about the amazing pyramids of Egypt –Penetrate the secrets behind the wonders – and get into the minds of the Pharaohs
Egyptian Art: Learn the special way the ancients drew and carved reliefs. We'll look at their tools and talents and analyze some great works of Egyptian art. Then draw our own.
Egyptian Gods: Meet the colourful pantheon of Egyptian gods – mainly animals. Learn what special role they each played. Then, let's do a fun craft(mask) and/or drama workshop.
Egyptian Drama and Magic: Drama and recitals were an integral part of Egyptian culture – and thought to help in magical transformation – like the journey to the afterlife – Let's become gods and goddesses and act out some fun Egyptian myths, readings and rituals.
 "So you want to be an Archaeologist?": Let our expert share real-life adventures of digging under the sands of Egypt . Learn what it's really like to work on an archaeology dig!
Plus:

 

Kings/queens, nature, myths, religion, land & river, cosmos & more (custom workshops on demand)
PRICING: $500 a half day; $750 a day ($250 for an individual workshop)
Need a lively Egypt expert – to provide a course, lecture, or speak at your event?
Learn about Egyptologist Laura Ranieri Roy who has been teaching, lecturing, writing and bringing Egyptian history Alive for nearly a decade!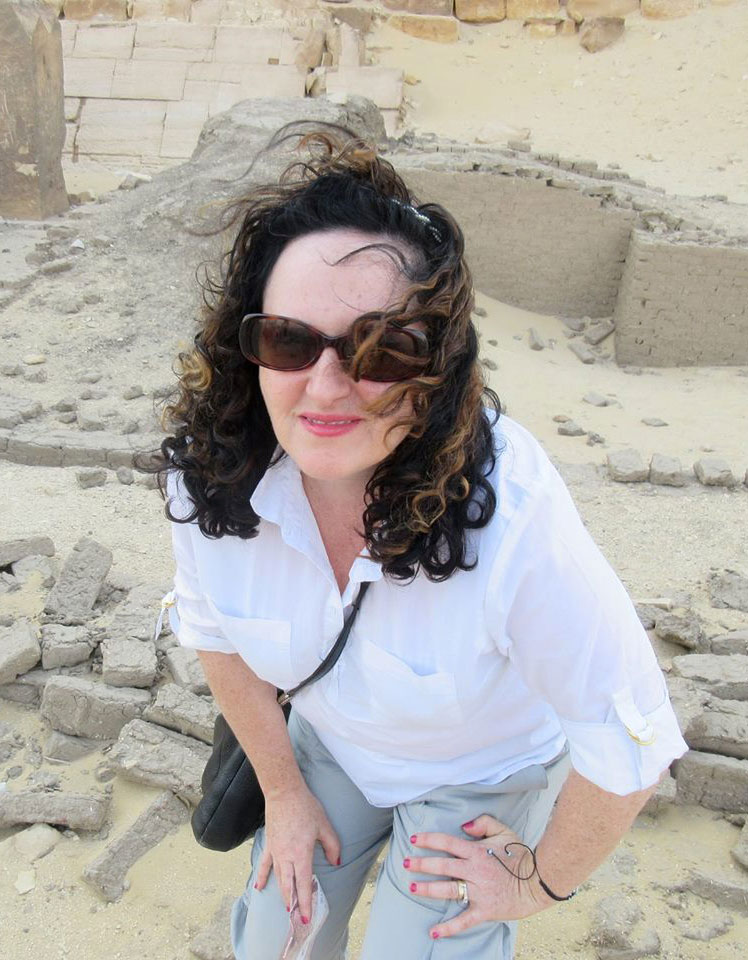 Don't Miss Out on Ancient History News and Events!