Near and Middle Eastern Civilizations Department
University of Toronto
The birthplace of this organization! – Our founder received her Masters Degree from this excellent program. U of T's NMC department offers both undergraduate and graduate courses in Egyptology – taught by some of the most respected experts in the world, including Dr MA Pouls Wegner, Dr. Ron Leprohon, Dr. Katya Goebs and Dr. Krysz Grzymski (curator of Ancient Egypt and Nubian collections at the ROM).
American Research Institute in Egypt
Founded in 1948, the American Research Center in Egypt (ARCE) is a private, nonprofit membership organization comprised of educational and cultural institutions, professional scholars and private individuals. ARCE's mission is to support research on all aspects of Egyptian history and culture, foster a broader knowledge of Egypt among the general public, and strengthen American-Egyptian cultural ties.
The Museum, Kitchener
Fantastic museum of ideas and experiences. No dusty objects, no collections, and no velvet ropes here. They are dedicated to presenting fresh, relevant cultural content from around the globe in unique and interactive ways. We have been thrilled to bring some exciting Egypt programming here on several occasions!

The Royal Ontario Museum
Ontario's great history and natural sciences museum – featuring one of North America's finest Egyptian collections, thanks to the efforts of pioneering archaeologist-collector-museum founder-first curator Dr. Charles Currelly.
Gayle Gibson
ROM Departmental Associate and Retired ROM Teacher. One of the most popular and dynamic Egyptology experts in Canada – and a frequent star of documentaries. Ms. Gibson has done many vibrant talks and tours for us – and is one of our favourite people.

Niagara Historical Society and Museum
Dedicated to understanding the history of Niagara-on-the-Lake. The most important aspect of the work of the Society is the maintenance of the Museum collection which began in 1896 and is one of Ontario's most important collections.

Niagara Falls History Museum
The Niagara Falls Museums is a team of staff and volunteers who are resourceful and enthusiastic in telling the story and preserving the ongoing culture and history of Niagara Falls.

Oakville Museum
Charming museum in an important historic home – with a focus on local history, fashion and design.

Cobourg and District Historical Society
Promoting interest in the history of Cobourg and district and beyond, encourages the preservation of historical, archaeological and architectural heritage.

The Amarna Project
https://www.amarnaproject.com/
The ancient Egyptian city of Tell el-Amarna (or simply Amarna) was the short-lived capital built by the 'heretic' Pharaoh Akhenaten and abandoned shortly after his death (c. 1332 BCE). It was here that he pursued his vision of a society dedicated to the cult of one god, the power of the sun (the Aten). As well as this historic interest Amarna remains the largest readily accessible living-site from ancient Egypt. It is thus simultaneously the key to a chapter in the history of religious experience and to a fuller understanding of what it was like to be an ancient Egyptian. There is no other site like it.

The Theban Mapping Project
https://thebanmappingproject.com/
The Theban Mapping Project has been working in Thebes and particularly the Valley of the Kings for nearly three decades. The project and its focus have changed a lot over this period of time and even now the Theban Mapping Project continues to develop and expand.

Thutmosis III Project
https://thutmosisiiitempleproject.org/
The excavation and enhancement project at the site of the Temple of Millions of Years of Pharaoh Tutmosis III began in 2008 and is the result of cooperation between the Egyptian Ministry of Antiquities and the University of Seville (Spain)
Need a lively Egypt expert – to provide a course, lecture, or speak at your event?
Learn about Egyptologist Laura Ranieri Roy who has been teaching, lecturing, writing and bringing Egyptian history Alive for nearly a decade!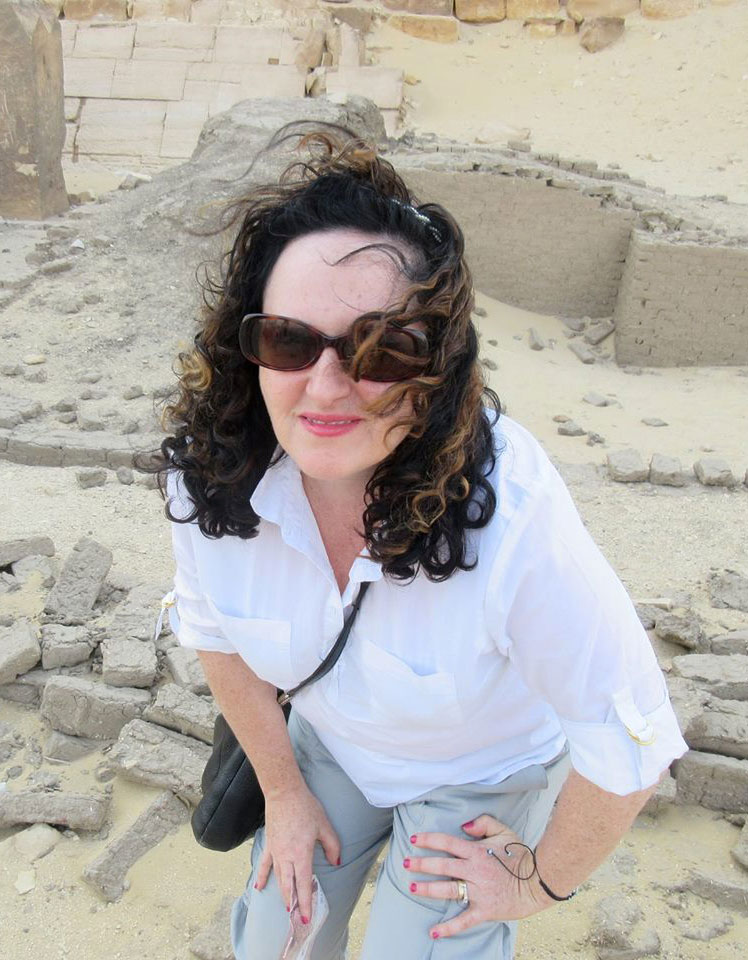 Don't Miss Out on Ancient History News and Events!