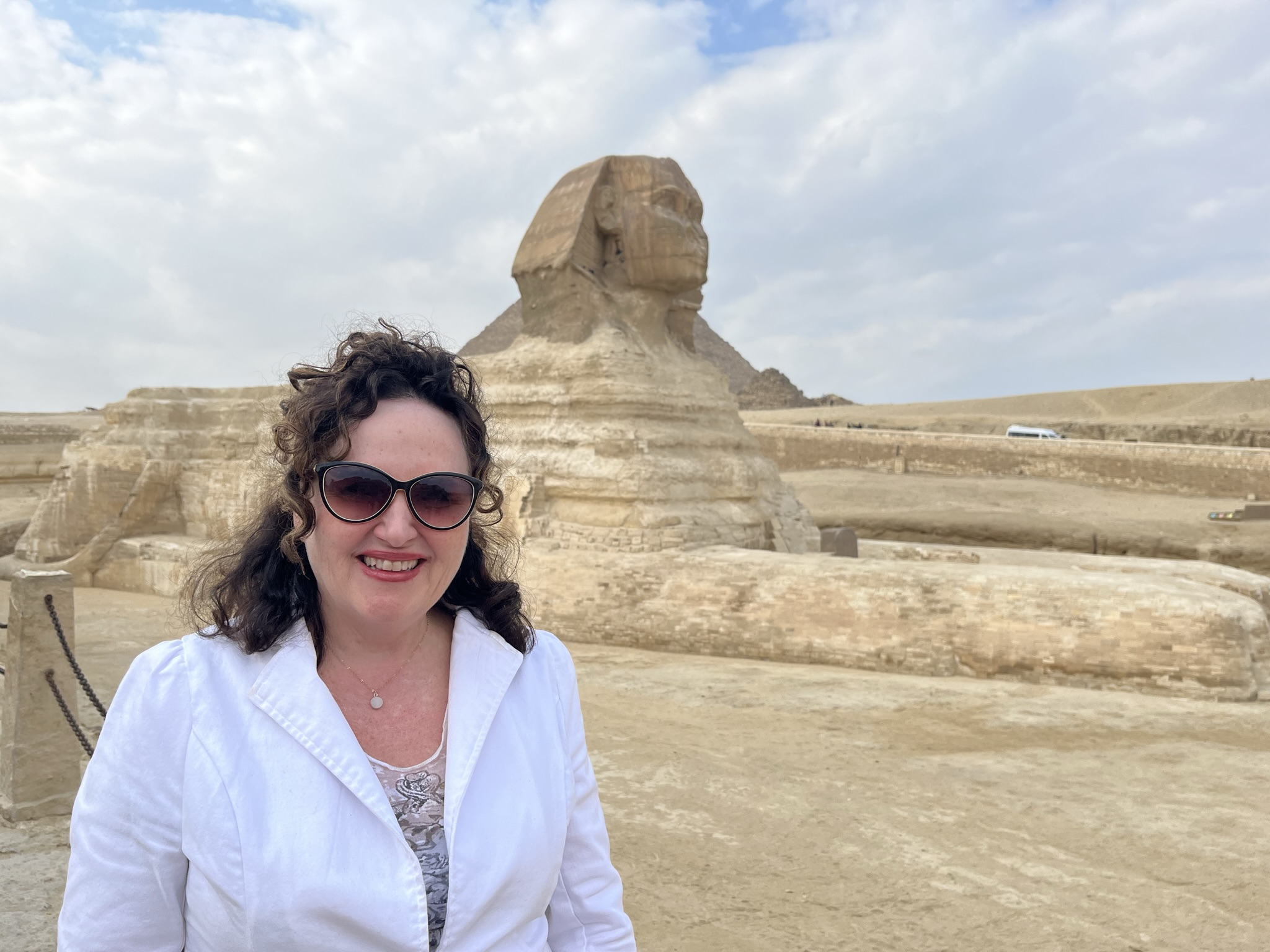 Laura Ranieri Roy
Director and Founder
… an accomplished Egyptologist, educator, presenter, and writer.
Laura Ranieri Roy is an Egyptologist, writer and founder-director of Ancient Egypt Alive – an organization that seeks to inspire passion about Egypt's past. She creates and leads enriching history content, exciting online events, in-depth ancient history courses — and curated small-group tours to Egypt.
An engaging and in-demand speaker, Laura has taught at museums, historical societies, and academic conferences across North America. In 2023 she presented her first TEDx Talk on Legacy in Ancient Egypt.
Laura is a regular lecturer at the Later Life Learning Institutes of the University of Toronto (LLL), Toronto Metropolitan University (Ryerson's The Life Institute), York University (LLIR) and Trent University. She has also spoken for private international groups around the world, including organizations in England, France, and Hong Kong.
Laura is also a passionate fundraiser and has raised over US$6,000 for the archaeological dig at Amarna (under famed archaeologist Barry Kemp) and US$3000 for Egyptian animal rescue causes.
Laura holds an MA in Near & Middle Eastern Civilizations with a focus in Egyptology from the University of Toronto (and a BA in drama and English). In her diverse career, she has been an actress, TV host, songwriter and senior writer for leading businesses. She has excavated at the ancient Greek site of Apollonia Pontica in Bulgaria, and in Egypt at the site of Amarna (Great Aten Temple). For more than 12 years, she has created and led specialized educational tours through Egypt and through Egypt collections at museums around the world.
Educator at Late Life Learning Institutes
She lectures on ancient Egypt and ancient civilizations, and has taught across North America at museums, historical societies, and academic conferences. She is a popular speaker amongst "Later Life Learning" Networks: Ryerson University's Life Institute, LLIR at York University/Glendon College (from Fall 2021) and Innis College University of Toronto (from Jan 2022). She has been an Egyptian history Specialist Partner for the Toronto District School Board (Canada's largest school board).
Dramatic beginnings:
In addition to her academic and education work focused on ancient cultures and archaeology (her first love), Laura holds a BA in English Drama and is a writer and performer who began her career as an actress/TV travel host, notably filming a TV documentary on Greece (CHCH TV 11).
A born history geek, she won a University scholarship for Latin and classical studies… and attributes her childhood passion for ancient history to the iconic BBC TV show series I Claudius – and the works of Shakespeare, Aeschylus, Sophocles and Eruipedes. The rest is history!
Francois Roy
Educator/Consultant
…an Egyptologist and more: a classics, military history and modern European history expert
Francois Roy: graduated with an MA in Near and Middle Eastern Studies from the University of Toronto in 2008 and also holds degree in Modern European history and military history from the University of Alberta.
A true all-history expert, he brings a deep background in classical and modern European history and has an encyclopedic knowledge of great events through the march of time.
Francois has excavated in Campania, Italy at the 6th Century BCE site of  Roccagloriosa, at ancient site of Buxentum (600 BCE to 200 BCE), along with prehistoric sites in Alberta – and at the 25th  Dynasty site of South Asasif, west bank Luxor, Egypt in 2015.
He has lectured at the Life Insitute (Ryerson), SSEA  and Near Eastern Studies U of T colloquiums and at select schools and museums across North America.
Looking to book Laura for your special event?
Use the form below to book Egyptologist Laura Ranieri Roy who has been teaching, lecturing, writing and bringing Egyptian history Alive for nearly a decade!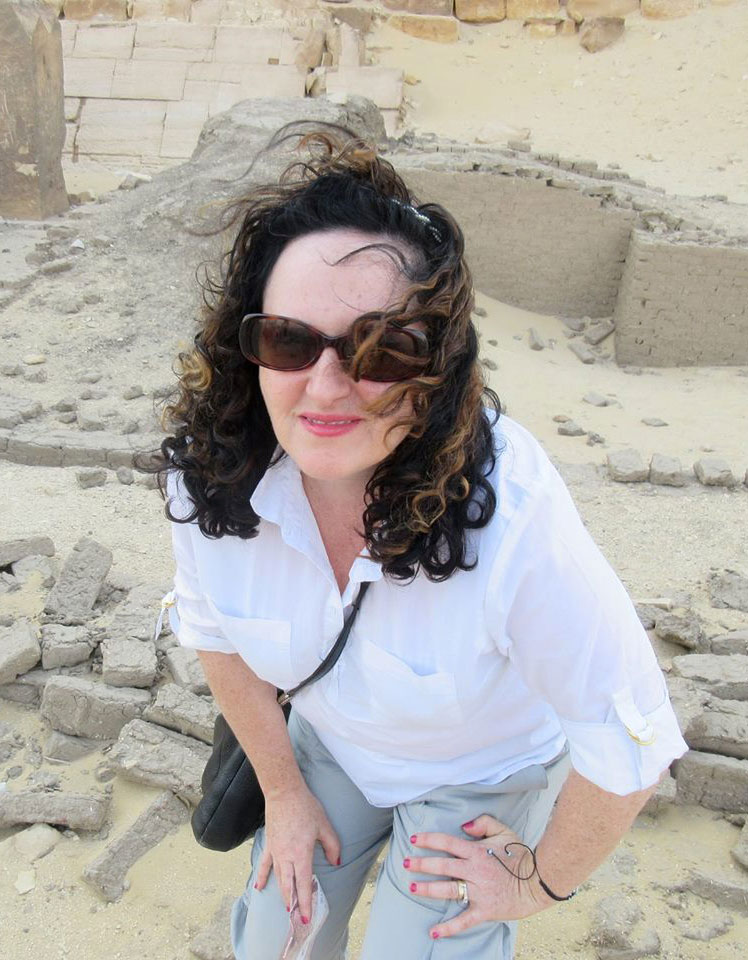 Don't Miss Out on Ancient History News and Events!