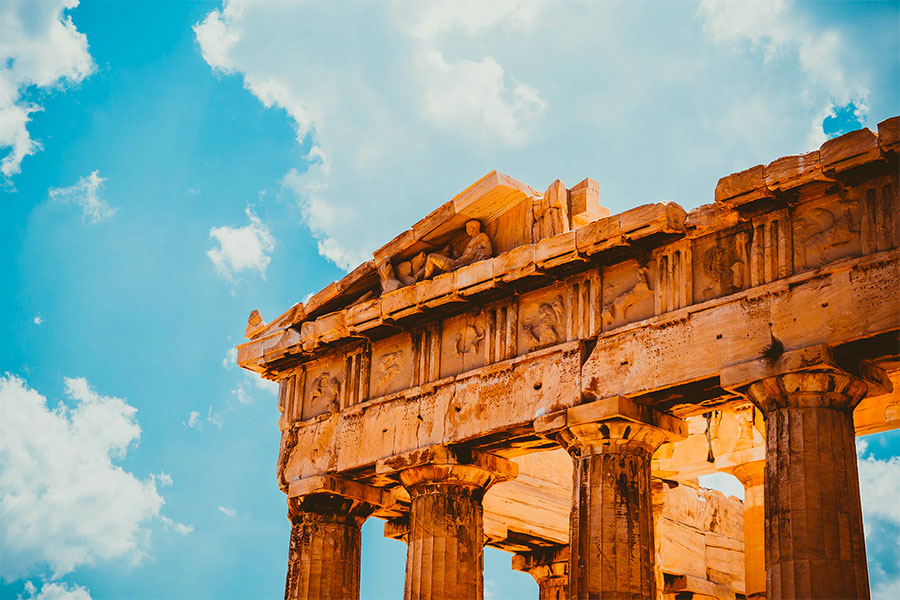 Ancient Greece Alive!
September 2- 11, 2024!
$6,595 USD per person
Embark on a Minoan odyssey with us…
An enchanting, culture, cuisine and history-focused 10-day journey through Greece's most dreamy destinations: Magnificent Athens, Magical Crete and Spectacular Santorini.
See The Exciting Day-by-Day Itinerary
Travel Perks With Our Tours
Small Groups
No more than 20 people per trip. Having a smaller group allows for a more personal and enriching travel experience
Greek Experts
Your tour will be guided by at least one, and often two or three experts to bring the history alive!
Rare Access
Get rare access to seldom seen sites, temples, museums—and travel experiences
Special Guests
Many of our tours include special experiences with world authorities; You might be getting a first-hand look at an archaeology dig, or a special collections tour
Learning
For those with a thirst for learning, we include informative and engaging lectures along the way, to make the touring experience more vivid
Solo Travel
On average 20-40% of our intrepid travelers are solo journeyers—and we do our best to assist with room match for those wishing to save the supplement
Far From Ordinary – Not Your Average Egypt Tour
At Ancient Egypt Alive, our expert-led tours are very special experiences for those who prefer enriched journeys alongside a small and cultured group of convivial travelers. We love history and strive to offer a more meaningful, enriched and immersive experience for you. We try to balance the right amount of learning, lectures and historical site guiding, with superb local dining, lovely hotels, spectacular experiences – and fastidious care each step of the journey.
As a smaller, Canadian company, we are adored abroad—and often get preferred treatment abroad…You won't be yet another booking in a great huge travel company. You will become our friend!
Our Egypt Tour Partner, Your Journey Travel
 Our partner in Egypt for the last decade has been Your Journey Travel, an award-winning Toronto-based agency run by veteran travel expert and Egyptophile Anna MacKay.
Known for her vast knowledge of adventure destinations, superb operations, and unmatched levels of traveller care, Anna MacKay ensures every exhilarating Egypt tour unfolds without a hitch – with lots of wonderful surprises along the way. Anna runs each tour with an eye for detail – and a huge heart for each and every traveller.
With more than three decades of top experience and an incredible track record, we are always in amazing hands with Anna.
Way back in 2010, Laura and Anna came together to develop a new concept for expert-led Egypt tours that focus more in-depth on history, learning and archaeology. The rest is history! It has been a tremendous ten-year adventure so far.
Ready to Book? Have Questions?
To book your reservation, use the form below to submit your questions or
contact Anna MacKay at Your Journey Travel 1-800-978-0544. ([email protected])